Go public, and let smart people and doers to run and own the business.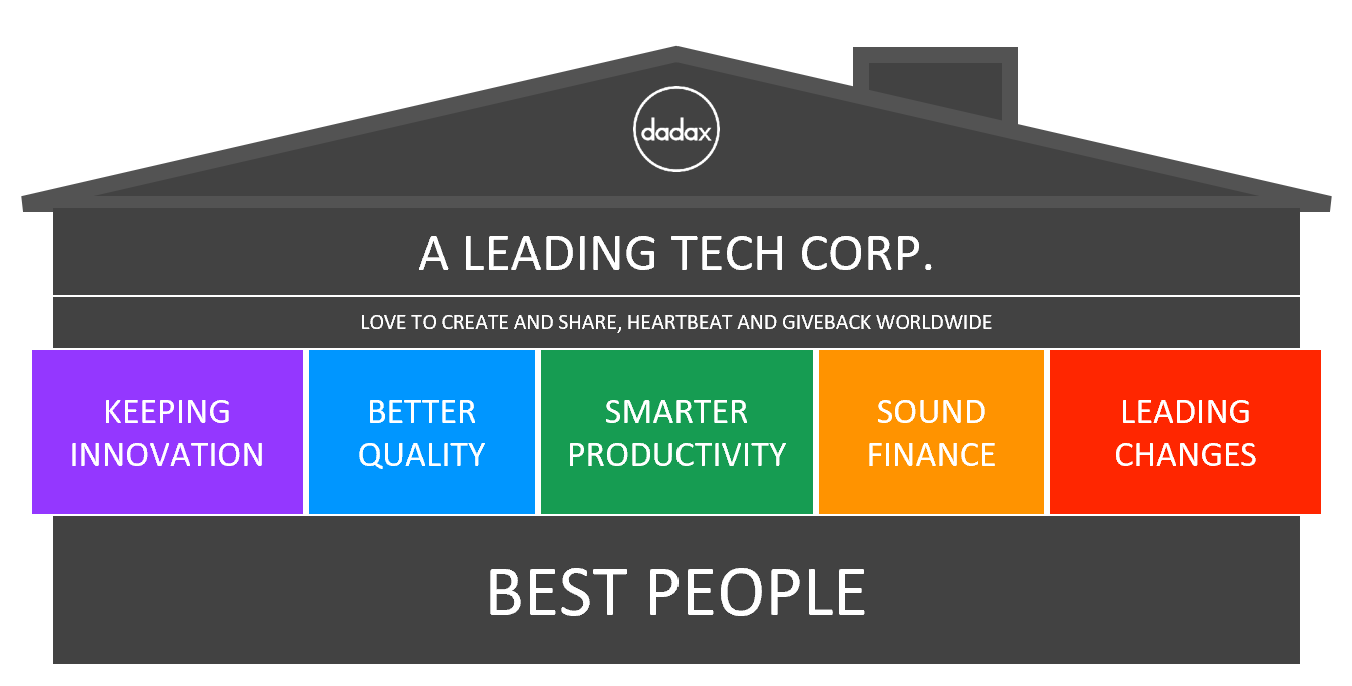 We bring together best people, we have leading technologies under even higher standards. And we use smart tools to solve tomorrow's engineering and technical challenges to help our customers win and growing.
We embrace changes, and lead to changes. We're open to connect with the world extensively, and growing stronger to take more social responsibilities and obligations. We aspire to be a leading technology company.